TREE OF LIFE

Standing tall, rigidly, defiant to destruction
With memories of life's thoughts
Which I stand before you I now recall
Through the many scares of world wars

As within the sky above
Machines fought with deadly guns
Chasing each other from tail to tail
Chattering death from bullets spent
Trails of smoke spiralling down
Bombs falling all around
Singeing me with scars which are found
Pain and suffering so much felt
Where mankind's on the road that's broke

Stories I can tell even further back stories to tell
Stories of strangeness, stories of kindness
Stories of ancient times
I am an encyclopaedia of life
With knowledge which spans' time
I am nature I'm life

So as you stand before me let your thoughts drift with me
In knowing I'm more than a tree
In life I'm nature I am part of this world
I stand tall, rigid, and proud in my surroundings
With the knowledge I have gleamed

Limbs of tree supports roots of life

7 -12-20

Prison without bars

Times have changed within our world
Not a clock ticks to the rhythm that's found
Everything is turned upside down
Fear grips where loneliness forms
Unable to touch family's where love once embrace

Work is a broken cycle, disjointed for some
Lost to others to some people work becomes a dream
When will this tornado of destruction begin to cease
Reality this might be but isolation is no dream

You are a prisoner in your home
You look through your prison window
Without bars that hold
Which now shows another world
Traffic slowly moving along the road?

People hurrying tucked up with clothes of warmth
Scarfs and bonnets, gloves, to keep out the cold
Everything seems normal, bird's flying unconcerned
Nature's life and hearts still throb to the beat as one

The rhythm of life is moving as it seems
It's a clock of time back to normality this vision I see
From my magical window of life I gleam
Behind these prison bars no one can see
For reality is but a dream
The world of light looks down on us
Surrounding energy of healing to unfold

For if I look closely there are masks
That bind and hold these people to reality
Twelve days in isolation, six more to go
Until then I'm in a prison without bars

To those who journey back home

To the spirit world to love ones who journey before
Are now welcomed in the love which unfolds
The world of spirit calls to mankind in many ways
Through tragedy, sadness, loneliness, and pain,
Through love and happiness

Spirits love is always there even though we might not be aware
Send your thoughts to those departed
For they are but a whisper away
For love never dies not even on theses dark days

There is only light

Scientists say they found a cure …?

At last there's hope for all of us in this the world…

29-6-20

Hampstead Heath

Children play and run so free
Upon the green of Hampstead Heath
Parents watch with eagle eyes
As the children roll on down the grass hillside
And play their games of which they know

Children screeching with joy
Parents telling them what to do
Other children older do what they want it seems
Upon this wanderers Hampstead Heath

Other family's start spreading their blankets placing Tupperware
Side salads and dishes now on display
Sandwiches on plates with different fruits form like as artist palette dream
Drink of different colours in bottles to consume
To quench the thirst from the heat of the sun

Joy and happiness spills out around
Enjoying natures seeds
Hundreds of people collecting
And regenerating energy from nature
The Heath a place of replenishment and love

Paths of mystic, mystery twisting and turning
Throughout the heath stretching far and wide
And beyond the vision of one's eyes
Trees so unusual bind and twist like a platted hair
Others stretch towards the heights Proud in stances
While many look deformed bent in need of support

Vines that creep along the ground
Climb around the girth of the trees
Rise to cling to the branches stretch wide
Trying to suffocate in the leafy camouflage

Ponds of shimmering water glisten within the rays of the sun
Shows itself from hidden eyes as one comes out of these pathways
The vision of nature is found
Willows stretch along the banks bending to the ponds edge
In graceful bow touching the water in a dance
Where the branches sway to and fro
Through the breeze that gently blows


Others stand watch of centuries old
With a wide circumference of ancient old
With knowledge bestowed within of untold stories
Battles fought lost and won on Hampstead heath
Blood spattered uniforms swords of steel clash in union
Flags of different quarter's seen blue, yellow, and green
With banners lifted then they flutter down
And trampled upon in days of old

Mankind does not cease to blunder in life's dreams
Mankind and nature should become as one
In the union of peace and love




But what happens as night comes
Now the throng of people have gone
Nature does not stop because of night
There are other creatures that prowl on the heath
The night is theirs where people no longer are seen

Trees in slumber communicate to one another
In the events of day telling stories
Where children climb and fell
From the branches of thus tree a proud oak
Thoughts fleet from tree to some angry
Why leave rubbish scattered everywhere
When will humans understand?
Rubbish should be put in bags
\and disposed of in the right way

Some placated some none communal
Seder, birch, ash, beach, willow, elm, lime, oak,
But all in union with one other
As their thoughts Brocken by the hoot of an owl
Night time has come to slumber sleep

\what will tomorrow bring once again on Hampstead Heath


David Chapman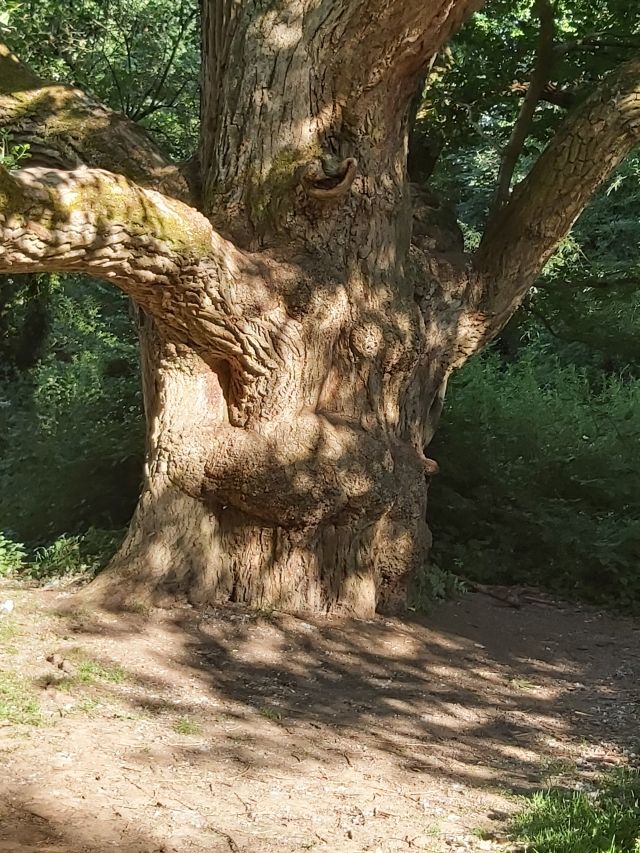 14- 6- 20
COVID 19
Sad to see those we love
Taken from us to world of light above
In these times of uncertainty
Throughout the world
Of loving memories of which unfold
When one's childhood replays over again
With pictures of caring with love unbound
Where family entwine within love
In loving memories in life's threads
David chapman

14-6-20
LIFE
All though life is strange
It unfolds through the pages
Of life's unfolding journey
As pictures form like flickering light
Through the mind reflecting
Love, joy, sadness, pain
All this and more are pages
Being written on life's door
For life is a speck to reality
For light is the doorway for all
Were the soul evolves and grows
From the doorway's untold
Especially this where life dims
Hearts that beat cease
When one's breathe is the last to grasp
May the world of light
Be with them on their journey home
Through the confusion may the knots be untied
So the soul can truly climb

14-6--20
THE WISPER OF NATURE
The world calls to us all
But do we hear or see or note
We do not
Nature is beautiful, and wonderment
Look all around in the vastness which unfolds
Nature truly calls

The thread unseen 29-3-20
In this war, this age, this year
Where death unfolds
War without weapon's
That mankind has known
Dark threads of tentacles, creep unseen
As a dark shadow descending, absorbing within
Attacking, attaching to the fibres of our being
Causes pain, suffering and also death
With this terrible invisible virus
That's depleting the world
Attacking the threads of life
The world of nature is in blooms of colours
Petrals stretching like lazy yawns
In the morning ray of sun
Trees rise into the heavens
With buds on branches
Which are ready to spring forth
Squirrels dance and play running up and down the trees
Birds flit from branch, to branch
Singing the chorus of love
Natures unaffected by this deadly virus
As the world demonstrates solidarity
In fighting this deadly virus
Mankind will overcome
As we unify in love, compassion
In the face of this invisible foe
We ask we pray to the light of spirit
For healing strength and unity of mankind
In these difficult times.

STRINGS OF LOVE 2-4-20

Harp strings which are plucked
Vibrate sounds of love
In different notes which unfold
In the heavenly sounds above

One's heart where strings are pulled tight
Then let loose or tangled in life
With thoughts where pictures form
Of times of joy walking hand, in hand
On a beach of golden sands

Visiting place's learning and enjoy our union of love
With the ups and downs of life
Motions within side attack's the heart
Making it empty inside but full of feelings
That you don't want to die

But the heart repairs itself in time
That's why the heart never forgets
And time is great healer

Vibrant love 12-3-19
Vibrant energy is seeing
In colours which expands
Within the crevice of the brick work
Life is seen clinging to a cliff
In all it's majesty
Spreading out growing with intent
Cascade down the wall
Nature shows us beauty all around us
But often we walk with blinkered vision
Missing the vibrant love
Oh wondrous vision before
Don't fade, don't, disappear stay forever
Lilac petals so small
Life is so precious to us all
You are now etched forever in my mind
Always until the end of time
I am nature I am spirit
D J Chapman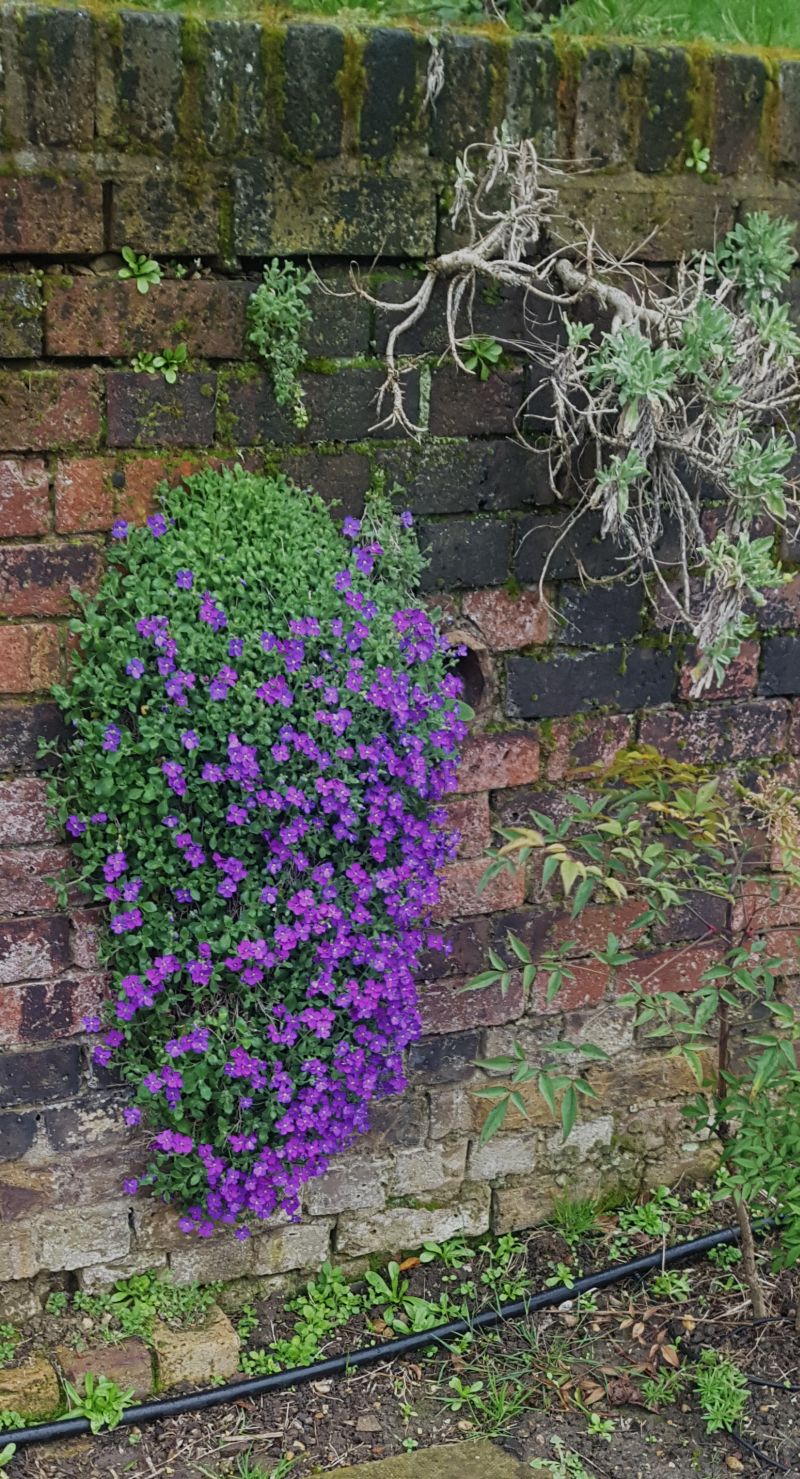 PURPLE LOVE 2-10-18

The rays of shimmering light
Displays the beauty of nature
Reviling the electric purple flowers
Which take your breath away
As nature's shows its love

Petals stand ringgit and proud
This would stand out within a crowd
Now showing natures love unbound
Energy flow from flowers of purple
Touching natures inner circle

There are many colours within nature love
Which touches one's soul
Roses of different shades of colours
Pink, yellow, red, and white
Daffodils, crocuses, sweet pea
All this and more?

But this purple headed beauty
Stands out from all others
As a beacon to this world

D J Chapman








GLIMPSE OF LOVE 13-5-18

Nature glimpses a show to us all
In the wondrous shapes of bluebell's
Perfection in the dome upon steam so high
In the shapes and colour's of purple and blue
That shimmers and shines from the rays of the sun way up in the sky

That interblends to the this world
Made with love from God's own hands

So delicate as I look upon the intricate pattern of natures love
This time line of love so short to view
For nature have other blooms to adore
Rose's, daffodils, irises too, much more
Where nature springs forth in colours to admire
Even an artist's canvas can't compare
For the beauty that's now on display everywhere

But to me the chimes of the bluebells
In the whispering breath of the breeze
Will always be to me
The magic of nature within my dreams

D. J. Chapman


Mr Blick 6-12-17

Tip, tap goes my keys
Throughout each and everyday
The letters of the alphabet from A - Z
Zoom on by like a wondrous haze
To the touch of my keys
Tip tip, tap tap, click click, ding, ding !!
Like a rhythm to a song
My carriage fly's along so free

Such warmth floods over me
As my keys produce words upon the paper
I'm called Mr Blick how do I know
My name is embossed
Along the typewriter carriage
Displayed in gold
So proud to be behold

I'm happy and contented in my environment
With my long tentacles spreading out
Shouting out to be pressed
So type your words
Which is necessary for the world

Words comply to everything
Words become sentences
Sentences form stories
Stories are the thoughts of others

For me Mr.Blick Five, I am the beginning.

D J Chapman

Bluebells of memories 24-4-17

Nature shows such beauty
In the array of colours on display
I look now at the wonders of nature
In the splendour before me today

Bluebells with petals shaped as church bells
Makes me think of when I was a child
Shuffled of to St Stephens's church on a Sunday?
To learn about God But that was ok
We also got to play with the toys which were there
Which makes this a fun, fun Day?

Bluebells, bluebells, sing to me
With bells of chimes which echoing within
With soothing notes that float on drifting winds

Ho wondrous colours of purple and blue
Bring back more memories to me of my Mother
In the form of protection and love

When you are upset, mother was there
When you hurt yourself and started to cry mother was there
When the ice-cream van came around
With child tunes playing
There was Mother with a coin
When you were ill who was by your bed, mother

Why! Bluebells which mum loved them
And her name was Bella, people called her bell

Look to the day - the vision of Gods love
Which takes your breath away?
Bluebells as umbrellas unfolding before me
Touch my heart and soul

There to my mind I see fairies dancing, playing
Within and between the bells which hang down
Lighting them up like lanterns of pure love
As they fleet and play
Where my mind reflects in God's love.


D J Chapman


TRUMPETS OF YELLOW 14-3-17

Nature asleep waiting for spring
Where life begins to form
In different array of colours that's display to the world
Waiting, waiting, to push on through
From the soil that encases

Time moves on through the slumber time
For spring is now upon us

Now fighting, brushing and rising
Look at these budding wonder
Reaching on steams so rigged and proud
Yellow trumps spread from ones view
Saying we are here to stay

Dance, dance, dance
In the breeze that brushes your petals so soft
Spring, spring, is here on display for all to admire
Nature blends its love to the world.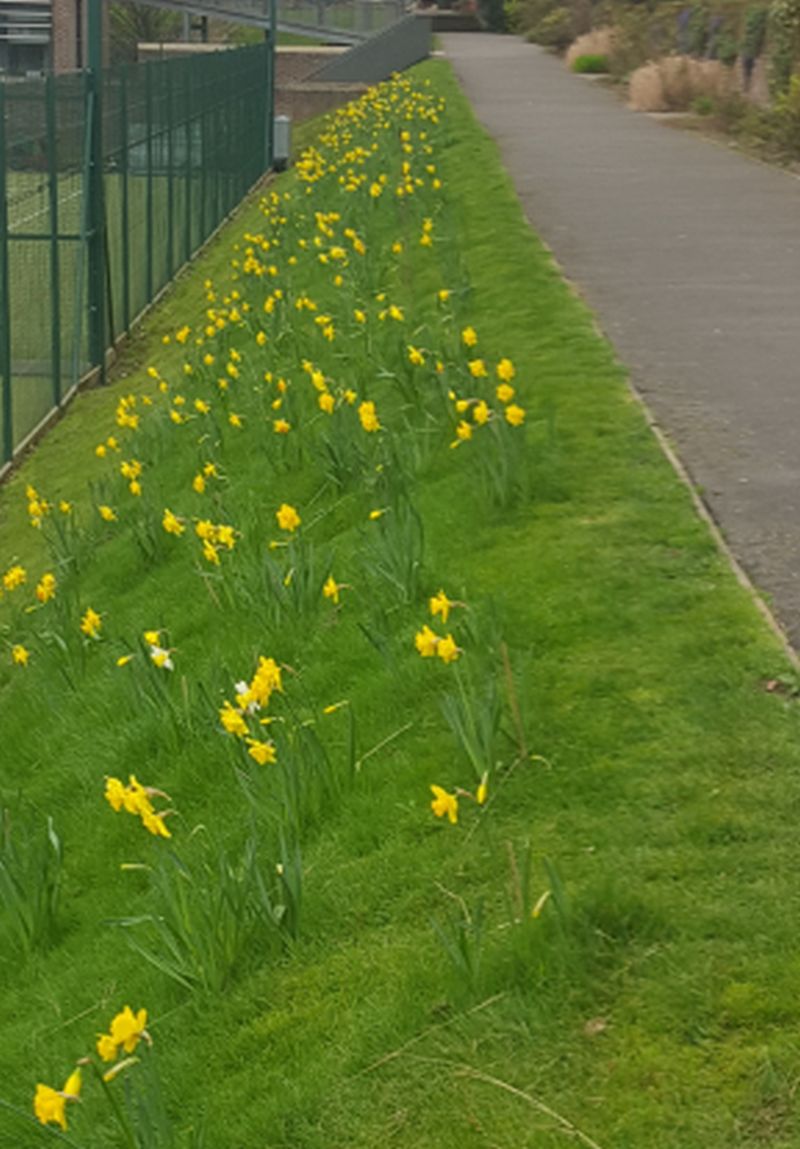 Broken Heart 3-11-16

Hearts broken or shattered
Where love forms binding as one
Now starts to slip away
Like graduals of sand
Which can't be held within ones hands?

As the world around you darkens
Becoming cold and empty
Sadness forms within
Loneliness grips your heart
Which is shattered in so many parts?

The light may dim
The light may fade
But it will never disappear


THEN TIMES STARTS TO HEAL

Then light comes and reflects within
As images revolves of the love which was lost
Of good times, joy and laughter
Also the silly things we done
Through the years of togetherness
Two seeds joined as one

Time heals

D.J.Chapman




Sea Horse 31-7-16

Ho sea horse
You show such beauty within yourself
So proud standing upright
With you tail curled up
In defiance to the world

With fines so, so tiny
That glows in a transparent hue
That beat faster then one's heart could ever do
With startling eyes to match this vision I view
So magical, so unreal, so detailed as well
This sea horse made of natures scales

You live in a world below the sea
Where reefs of coral form in different shapes
Like a kaleidoscope of entwining colures
That blends and change

There are fish of all sizes and creatures as well
Live within this Wondrous vast sea underworld
Please let man leave them alone
For the world needs natures love to grow?

So enhance our thoughts and protect the world

D.J.Chapman

Slumber not 14-5-16

Spring /summer is such a poignant time
Where nature starts to unfold
In all the colours which are on display
Slumber, slumber, not today

A magnitude of colours and shapes to see
Such a ray of beauty where natures gleamed
Theirs Butterflies dancing on the breeze
Defying the word of gravity
Theirs squirrels playing there games of love
Chasing each other from tree to branch
Nature awakens from its slumbering dream

But what takes my breath away
In such blending of love
Is the blossom tree of pink?
With branches stretched out wide
As awaiting for the morning to arrive
Then gently shaking itself awake
As the tiny petals fall and escape

As my mind falls back in time gone by
When confetti was a wedding sign
Where petals where thrown in the air
That fluttered down everywhere
Oh beauty of pink so small and fragile
But free to give us a wondrous display
As you shower us in the petals that dance and play

Bring back memoires of pictures one holds
Where wedding photos cry tears of love
Where the soul joins one from the realms above
So there always be a spring/ summer
In this tree of pink where confetti falls
And memories of love truly unfold

D.J.Chapman

LOVE TOUCHES ALL 14-2-20


Valentine day is very special
For those that dance and entwine
With unfolding love
For each other

To catch one's breath where the heart
Beats out a rhythm of love
To hold & cresses where lips touch
Sending a pulse that embrace your heart
Like little electric shocks which unfolds

The world of spirit sings to me
The wondrous vision to be hold
For standing before me
Is my Wife once more?

In an aura of colour& love
So beautiful to see
As love emanates to me
From my Wife the vision from spirit

This is real and not a dream

D.J.Chapman

Humming bird 8-1-16
Wings translucent hovering so still
Visiting this dropping flower so sweet
With opening trumpet where nectars love flows
Such beauty on display
A humming bird so gracefully moves
Dancing and weaving from flower to flower
Without a care in the world
So small and fragile is a humming bird
Which defies the force of gravity?
As the wings become a blur
To the eyes of the beholder
This is magic in the air
Wondrous love of nature
Displays for us this day
A dance of majestic beauty
Where flowers wait to play
D.J.Chapman


Anniversary 27-7-15

Anniversary's come and go
But they are always with love that grows
Memories join one like a jigsaw
Pictures form within one's mind
Where the love unfolds

If flowers unfold with beauty
Where petals fragile transparent
Glow in the sunshine
Of glittering love
My memories are as the flower
For love joins us from one realm to the other


Touching your very soul
Missing you but knowing you're around
Lifts one within
The world of spirit may have called you home
But you're always will be part of me

Happy Anniversary

Maureen

D.J.Chapman


Chimes that touch the soul

18-6-15

The sound of serenity of peace
Echoes out from the hanging chimes
On the tree where branches lazily stretch wide

Different vibrations of levels of sound
Touch one's very soul
As the breeze gently kisses
The mettle on high

The magic sounds which grows
Thin strands of string hang down
With the different shapes of mettle
Suspended in the diverse shapes

Just like haunting melody
The music plays


Dance, spinning echoing haunting sounds of love
Dance, dance, on you charms
Dance, dance, and on don't stop
Catch the wind dance on
Until the kiss has gone.

D.J.Chapman


Love 14-2-14

Today is very special
For love must always flow
On the day where love is shown

A rose touches one within
When giving from the heart
The fragrance which drifts on the air
Is like the strings of music of a harp
That ring out tunes of love again, & again

The petals so soft now open wide
Shows the tender love where nature forms
In the beauty so rich with red
Each petal so different in shape & size
But nature's beauty is as you
And my love is yours.

Thinking of you Maureen on this special day

D.J.Chapman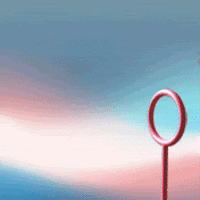 CHIMES THAT TOUCH YOUR SOUL 5-2-14


What is a chime that echoes clinging sounds?
To me it's the sound for soothing one's soul
As the wind of nature takes control.

Breezes lift these crystals with gentle easy
Which are suspended on the threads of life?
Now vibrate there tunes where nature forms
Which holds my mind in the sounds which form?

Trickling river, with trees that cover
Hidden from one's view
With dancing fairies who have gathered
As if to wedding ball
Some skim with there toes through the water edge
Why others soar high, in a dazzling display
Dropping glittering dust which changes
As the tunes of chimes
Change in there vibrating love.

Drift in the sounds which touch your soul

See the vision which takes control
Maybe a vision of guide may form
From the realms of spirit light
Glowing in the aura which grows

Listen to the chimes Listen, to the chimes …
Vibrating sounds that touch your very souls

D.J.Chapman




DANCE OF LIFE 1-10-13

Leaves of brown tumble down
From the autumn trees which groan
As life changes the many shades of leaves which are formed
Golden, rich in yellow flecks with stripes of green
Others mottled with marks of ever turning seasons of life
As soon upon the ground they will tumble
Dried up and crumbling, others so brittle
Blowing within the stir of the wind
Soon to be dust so fine no more to be seen.

But for now there is the beauty to see
These golden leaves hang within the glow of the sun
Reflecting the rays which form
Within the world of nature where love grows

Hanging so tenderly balancing as a diver on a board
Ready, to interact where nature calls
To drift and rise on thermals which form
In love, then free fall, these golden leaves await,
On the breath of a breeze
Or a sneeze, or an echo,
Which releases the tender bonding threads?
That connected to the tree
To their mother's womb

Look gently, gently the breeze gathers
As the leaves of golden brown start to dance
To the rhythm of life
In the sequence which unfolds
Like a kettle whistle humming to blow
The wind starts to rise

The leaves lift off as the branches lift and sway
In a hypnotizing and yet in a loving way
Some are sent flying rising high
Others glide on the wind in the thermals'
In majestic posse for all to see.

Is not nature a wonder?
This is the beauty of nature in life
Golden brown tinged leafs
Where autumn is gleamed
So look at this image and admirer
Where the autumn leaves dance, dance, dance,.


D.J.Chapman




Warmth of love 6-6-13

The sun cast its light upon this world of Matter
As a glow of energising, energy, showering nature in love
Trees of green display the different arrays off-colour
Flowers bathe in the bright rays of diffusing light
Clouds of smoking wisps dissipate from view
Replaced by the sky of wondrous blue

Nature is alive thrives on the warmth
With shimmering hues of heat that stirs
The world of nature respond's in the songs of love
Birds sing from on high others nest near by
Nature clearly comes alive

Is not the work of God a work of love?
Butterfly's on wing play within the blue of the sky
Others settle on the ground,
In a stance with stretched wings wide
Gently lifting on the breeze without a care
Showing us a display within the air.


Nature in the sun is a wonder to observe.


D.J.Chapman

The rose of love


Lover's time arrives once more
Magic unfolds as petals of red
Embraced in the beauty of a rose
This is given from one's heart

A single red rose with fragrance
That touches one's soul
In the words of love which unfold

Two hearts beat with the thoughts of love
As eyes meet and fingers touch
Entwining inter- locking as one
Then gently as one embrace together

Like magnets this pulsates joining united
Then lips meet in an electric pulse of passion
And arms now hold each other
This is love on a day to remember

Feb 14

Love to you Maureen

D.J.Chapman

One week today
Lennox
since we learnt you had gained your wings...
"Warm light coming from far below,
Twinkling, sparkling is the candle's glow.
All is well up on the ridge,
The place we know as
Rainbow
Bridge
.
Furbabies sleeping in heaven's light,
Tended by candles in the night.
Peaceful dreams be theirs to keep,
As they slumber in this night so deep.
Hearts on earth that miss them so,
Take comfort in the candle's glow.
Watching for them in skies above,
Bound eternally by a cord of love."

LOVE UNFOLDS
To see your eyes which reflected so much love to me
Gives warmth and soars my soul in the vision of love
To hold you within my arms
Protecting you from harm
To feel the warmth of your body on mine
Sends tingles through me
When we connect our bodies entwine
As two souls united in love
You are a soul who touches me
And will always, within my heart
My heart has touched you
With our bodies we have explored and loved
Which is special to us both?
Special Love

My little angel
Some people believe, there is one
the one who points, your way to the sun
a person they believe, makes them complete
the one who will support, when facing defeat.
You are my angel, my one and only
my forever love, so well never be lonely
you've brought to my life, all your love and care
it made me see, when i realized how rare
it is to meet your angel, or your lifetime one
through you, my life has begun.
What you've done, you've illuminated my soul
its you and your love, that has made me whole
the feel of your love, your soft touch and caress
were tight so close, your heart beats in my chest.
All that we have, felt missing before
though i love you today, tomorrow it will be more
our love is life, we are the strongest tree
which will always grow forever, like you and me.
You've opened my heart and held it so dear
you are my angel and will always keep it near
you have seen my ups and cared when i was low
your my angel I just need you to know.
David Hargrave

Sun-shine 28-5-12

The sun brings out the beauty of love
In the different shades of colures on display
Where people gather in summer array

Shapes of all sizes, reflected in the images
In the skimpy skirts & dresses & tops
The sun brings out the love

Legs that reach to higher limits
Others in hills to compensate
And those in open sandals
Enjoying the fruits of love

Kissing with affection, holding each others waist
Walking side by side
Love cries out in words unspoken

The rays of the sun stretch- out touching everyone

Within the park are blankets stretch across the grass
As patchwork images where love unfolds
People laying down absorbing the rays of the sun
Others playing games throwing balls
Others chasing each other in fun

Even nature shows us love
Butterflies mating on wing
Birds condoling in the branches of green

Love touches our very soul

This is when people respond

When the sun shines we come alive

D J Chapman


Nature 17-4-12

Isn't nature wonderful if we would still our mind?

Blossoms form in wondrous ray
In petals pink that's on display
Dance in rhythm on the breeze
Petals lift & fall as a sigh from within

Clinging together like life depends
Like you your lover, family, or friend
Rays of light touch this scene
Where rain before now glistens & gleams

Droplets on petals shaped as pearls
Gleam & sparkle in the reflecting whirls
As this is where nature is displayed
Images of love which touch one's soul
Where nature try's to show us all

Then with a gust of wind
The branches fight against strain
Bending and rising again, & again
Petals of pink become like confetti
As they twist & turn now spiral down

Erratic motion in a dance
Eventually gravity takes control
The pink petals soft & sweet
Shower and fall around my feet

Like snowflakes which touch the ground
But they do not disappear
For there is & carpet of pink scattered everywhere

D J Chapman

Daniel Was So Loved 23-3-12

Sadness forms within people eyes
For today many teenagers weep & cry
So, so many file from the Church
Where sadness hangs on every word

Emotion, guilt, anger, and love, swarm around
Within the minds of those who come
To see Daniel for the last time
A sea of faces so very young
Where pain is etched
In the lines of their faces
And within their hearts which are now aching

So much love for one so young
Loved by all through the vision you see
Of the hundreds of people who entered the service?
Where every seat held someone who had memories
Of Daniel Mendel with that cheeky grin

An ocean of souls paying their respects
Filled the Church while others stand
Drawn in these energies where light is gleamed
Which touched us all within our minds?
And etched within our souls for all our life

The love which flowed from one so young
Now returns to the arms and love of the spirit realms
Illuminated in light and love

Our thoughts this day go out with hearts so heavy
For the family and friends
Who have to climb the stairs of life again?
Picking oneself up

The light of spirit be with you
And strengthen your soul
Easing the pain within
On this day when Daniel journeyed home

I will remember the love of that day
And the wave of sadness I embraced

With Celtic shirts that people wore
With the number on Daniel 22

D J Chapman

TEACHINGS 29-1-12

Peace, Light, Love
Touches our soul
As we unfold within this earthly world

Peace is one with oneself and all of life
Light is the way forward from the dark
Love is the embracing of the heart to the soul

Love is the embracing of the heart
Which registers within the soul?
The feelings and emotions of life

For ever we hold the avenues of time
Locked within our soul
Of many a lessons, teachings, learnt
Within this earthly world

Like the granules of sand held within one's hand
Each one a memory which is gleamed
Throughout the different reincarnations
We have blended within

Thus the spirit learns and unfolds
Evolving, expanding to the light
Of the Devine spirit who calls

D J Chapman




SISTER'S IN PAIN

In the stillness of night, when darkness is all around. Your mind begins to wander,
of people you have meet and things you have done together. And your thoughts go out
to one who has passed. The one who cared for you no matter what!
And then you realise that now you are all alone, no one to care, no one to share,
no one who knows how you are feeing without a word being said.

Sisters in pain Sisters in vain.


Carolyn 21-2-12

PASSING OF LOVE 14-2-12

The anniversary of love
The passing of one soul
Within the realms above

Missing you always
Tears glaze my vision
Where thoughts well inside
Pictures which unfold within my mind

Memories are forever
Which can never be taken from one?
Always embedded where there is love

Three years gone from me this day
But never forgotten in a very special way
The light that shines from this candle which burns
Is my light and love which glows

Missed by all where your love resides
In helping others within the light

Love you always

Happy Valentine

D J Chapman

Imagination 12-1-26

Clouds form surrounding one
Thoughts are entwined from the mind
Images which form transpire
Of life which was of the times gone by

Showing pictures of love
Unfolding warmth, security, peace
In finding togetherness
Within the soul of light

For thou we are parted
From realm too realm
Earth held our very thoughts
We had our up's and downs
With life's troubles

We where nourished
With the warmth of love
And fell into each and others arms
As our hearts raced

With our thoughts we evolve
I am with you now
For I am home light surrounds' me
Love embraces my very thoughts
And I am one with all……

D J Chapman

Until the next time 12-4-11


In sleep it is said we visit within 0ur dreams
The vision of light and love which unfolds
Of those within the spirit world
Loved ones, friends, young and old
Gather to embrace us on our visit home

Through your mind you see such love
Within this world all is well
There is no decay no crumbling world
Just thoughts of happiness
Which rebound around?

The mind expands in the energy which flows
Showing colours of a wondrous rainbow
As you absorb drawing within
The colours form your very being
Soaring you high in a glowing light

All becomes one the land that unfolds
Crystals shapes of all sizes
Where building breathe your very thoughts
Changing colours which form from your mind
As you shape them where there is no time

We are the light of spirit which unfolds
This is but one journey, one night in many a dream
As the vibrating energy starts to dim

Smiling faces which greeted you
With the energy that vibrates to your very soul
Bid you now farewell with love

Just before you wake to the sounds
Of everyday's earthly chimes
A smile forms within your mind
On the journey you had
Oh it's only a dream
Until the next time….

In sleep it's said we visit our home
May your soul climb and sour
In the vision of your dreams which lays before

D J Chapman



The soul knows 3-10-11

When at night we sleep so sound
The light of spirit gathers round
As we move from realm to realm
Guided towards the knowledge of light
Which is found?

To us it's a dream so wonderful
Drifting along with pictures so real
Like a pack of cards one shuffles between fingers and thumbs
Of love one's holding our hand
\playing games there's laughter as well
Smiling faces which impressed and fade and reappear
With so much love

Showing us the vision within our mind
\of the love which flows through our soul
Where there is no time
That ticks and chimes

Flowers bend as you walk on by
Fragrances of vapour uplift one
As they touch your soul
Colours of such magnitude
Enhances the light which flows
Around within the realms of light

So, so much more is shown…..
So so, Quick ……..
We are back within our bed
Waking to cars roaring by
Or the milkman whistling tunes
Through the sound of rattling bottles
Within there crates

As light begins to form
Through the window of your bedroom
Work looms ………

D J Chapman





Wings of love 31-8-11




Gliding, rising, flittering within the air
Wings of orange reflecting in the rays of the sun
Transparent as they weave and fall
In a game they played called love

All sizes large, medium, and small
There must be at least twenty or thirty or more
Gathering together in a mating dance
Where their beating wings
Vibrate in an- overture of love to the world

Chasing each other in erratic patterns
Others joining as one in the rhythm of love
Oh butterflies of such grace
You show so much peace way up there
As you dance with wings of love

Others come so low
You can see the colourful patterns
On their wings as they glide and swoop
Then lift on the rising air
Like ballerinas effortlessly and with grace

I thank you for your display
As you rise and fall on the thermal breezes
I will remember the peace of this day

Forever more




D J Chapman








Welcome Home 3-4-11

The light of spirit welcomes home a loving soul
Reunited with family and friends

The pain and suffering is released
The quietness of solitude overcomes one
In sleep of no physical breath

Yet unseen to those who weep and cry
Who emotions which rise and fall
In the loss of a dear loving soul

Are those who come in the light of love?
Shimmering in rays of glowing light
Sending healing to those who are around
Showering them in rays of comfort

Others come to lead our love one's on to the of realms of light
If you could see this vision you would know
Death is but a beginning to life

The room is flowing in the rays of light and love of spirit
Gently the spirit rises from the body of lifelessness
Glowing vibrating in love
As the shackles of physical life fall away
Rises up to be welcomed home
By those who gather in the different hues of colour
Friends, Loved one's, & family

The world of spirit is love

Hello Lorraine welcome

The Wooden Bowl

I guarantee you will remember the tale of the Wooden Bowl tomorrow,
a week from now, a month from now,
a year from now.

A frail old man went to live with his son, daughter-in-law, and four-year-old grandson.
The old man's hands trembled, his eyesight was blurred, and his step faltered.
The family ate together at the table. But the elderly grandfather's shaky hands and
failing sight made eating difficult. Peas rolled off his spoon onto the floor.
When he grasped the glass, milk spilled on the tablecloth.
The son and daughter-in-law became irritated with the mess.
'We must do something about father,' said the son.
'I've had enough of his spilled milk, noisy eating, and food on the floor.'
So the husband and wife set a small table in the corner.
There, Grandfather ate alone while the rest of the family enjoyed dinner.
Since Grandfather had broken a dish or two, his food was served in a wooden bowl.
When the family glanced in Grandfather's direction, sometimes
he had a tear in his eye as he sat alone.
Still, the only words the couple had for him were sharp admonitions
when he dropped a fork or spilled food.
The four-year-old watched it all in silence.
One evening before supper, the father noticed his son playing with wood scraps on the floor.
He asked the child sweetly, 'What are you making?' Just as sweetly, the boy responded,
'Oh, I am making a little bowl for you and Mama to eat your food in when I grow up. '
The four-year-old smiled and went back to work.
The words so struck the parents so that they were speechless.
Then tears started to stream down their cheeks..
Though no word was spoken, both knew what must be done.
That evening the husband took Grandfather's hand and gently led him back to the family table.
For the remainder of his days he ate every meal with the family. And for some reason,
neither husband nor wife seemed to care any longer when a fork was dropped,
milk spilled, or the tablecloth soiled.
On a positive note, I've learned that, no matter what happens,
how bad it seems today, life does go on, and it will be better tomorrow.


I've learned that you can tell a lot about a person by the way he/she handles four things:
a rainy day,the elderly, lost luggage, and tangled Christmas tree lights.
I've learned that making a 'living' is not the same thing as making a 'life.'
I've learned that life sometimes gives you a second chance.
I've learned that you shouldn't go through life with a catcher's mitt on both hands.
You need to be able to throw
something
back
sometimes.
I've learned that if you pursue happiness, it will elude you.
But, if you focus on your family, your friends, the needs of others,
your work and doing the very best you can, happiness will find you.
I've learned that whenever I decide something with an open heart,
I usually make the right decision.


I've learned that even when I have pains, I don't have to be one.
I've learned that every day, you should reach out and touch someone.
People love that human touch -- holding hands, a warm hug,
or just a friendly pat on the back.
I've learned that I still have a lot to learn.
I've learned that you should pass this on to everyone you care about. I just did!

The light touches all souls 19-6-11

It is so wonderful to know
That life is everlasting
Through the soul
The visions are shown
Where Knowledge unfolds

When the light of spirit calls us home
All thoughts, all deeds, all actions
Are redeemed

Still the love flows through the essence of the soul
Spiralling onward towards the spirit world
Colour's flow surrounding one
In hues of flowing magnitude

There is such peace that implodes from within
Showering one with rays of love
You become one with all
Speed is a none plus
Your soul reaches out to those who wait

More lights gather people there
Loved ones with arms out stretched
To welcome you, friends jump with joy
Animals you have known and loved gather to
Many lights shimmer and glow
As if the stars where set within this world

For now I am in the spirit realm
At one with all
I am truly, truly home

The light of love touches all souls
Here upon the earth

And now in the spirit world

Golden white

30-5-11

Reach within were the light which forms
See the love ever grow
Reach within and with your mingle thoughts
For I'm within there holding you close
Within my arms as our lips touch
And love truly explodes

Although we are parted in different realms of life
You are there within my dreams
Where life is truly the reality,
There is know pain just a freedom of peace
Where you walk not ride the chariot of wheels
That held you bounded in chains to this world

The pain you went through trying to stay upon this plane
The torture and anguish for every step of which you took
The tablets of different shapes and colours
Did little or nothing to easy the pain

Yet through all of this you help many
With the love and comfort of words
With your tenderness and kindness to others
Even when others where trying to pull you down
You are truly loved and missed within this world

To my dreams I look forward to
For you are there with love that flows

I see the light which forms around you
Golden white so, so beautiful
A smile that ignites one with love
With peace so, so peaceful

No marks or scares across a ravaged body that I once knew

This world this realm where all the colours emerge into one
Then exploded in to rays of love spreading out wave upon wave
I am within you in my dreams I only have to just think,
When the sleep of night invades I am in your arms again.

Swan of white 22-4-11

Here I sit upon the grass
Looking out at a view which takes one breath away
Stillness of water where tiny ripples form
As fish dance play within
Way off along the banks trees dip there branches
As the leaves embrace the touching of the water

There are ducks of different kinds
Milling around ducking beneath the water
Others flapping their wings
Causing splashes and pools of ripples to form
Nature is so wonderful

An artist dream sky of blue
The golden rays of light
Shimmer as dancing diamonds flickering
Across this water so quiet
Glitter of a fairy light comes to mind

Yet there's sadness to be seen
Beauty glides along with head held high
White blooms of feathers drifting along
Oh swan of white beauty to my sight
You are all alone

This is your domain as you glide before me
So wondrous and effortless
Head so proud neck so straight
Makes me want to bow to your majesty

Why are you alone
Is this as with life?
Don't be sad you are beautiful
All other images fade when you pass on by
Feel the love from the people who view you
Who throw you bread like petals that fall


Oh swan of white

I have my faith
I have my belief
But the loss of you
Leaves me grieved

I miss your smile
Your hand in mine
The pain still there
Not healed with time

You go on in anther place
Of that I am sure
It's my saving grace
But still I miss you

Your kiss, your touch
At times for me
It is all too much
I know your there

I talk to you
But I want to feel you
Like I used to do
Hold you in these arms of mine

Make love to you
Just one more time
We will meet again
Of that I am sure
But with every day
I miss you more
So please forgive me 
For I know that you 
Want all these things as much as I do 


Mo Chilvers

Life gone by 5-3-11


In times gone by
When knights where bold
Where romances of love truly unfolds
Where a rose of red with dewdrops upon
Represents that union of love

Horse of white with shining armour which glows
Cover the horse from head to hoofs
This time this age of eons' gone

Is part of us in our make up of life?
We are the energy which forms
In this world which unfolds

Within our minds of time which kindles
The flames of one's heart
A sword and strength to wield and sway
A blade of those bye gone days

A maiden of beauty with skin so soft
With shimmering rays of the sun which bounce and play
From the golden locks that drape down her back
Hair so fair, with flowers entwined
Braided and joined from the nape of her neck
Stretching onwards down towards the ground

A gown of golden threads
Shimmer and glows with wondrous colours which form
Dancing patterns form in the vision of love

We of knights love the maidens of times gone by
For there is the beauty within our past life ……..

Today this year 2011
We are still romantic with thoughts of love
Chasing the maidens of this time ……..

Love unfolds all the time
For the heart is like a rose
Gentle and tender soft and sweet

To embrace the fragrance that perpetrates the soul.

D J Chapman

Love 11-2-11

Our hearts are touched in so many ways
Where love unfolds within our minds
Where souls entwine for all time

When memories are pictures unfolding
Through the heart which calls
When echoing to wards the spirit world

Your hand I hold within mine
Walking now by your side
A smile and laughter, which rise within
A sigh of happiness and peace
Joy within our hearts as love unfolds

Many a years we where together
Every year was so different
And my love never faded

My darling wife I miss so much
On this day of days,
Where flowers are always on display,
Roses of red bloom with petals with droplets of dew
Cards of love embrace
With words to woo……

My love will always be
For you are within dreams
I know you light up the spirit realms
For you are love which truly unfolds

And you are missed within this world
My love, my wife, my light.

D J Chapman




Willow Hole 7-2-11

In the woods so sully and still
In the dense of this place called willow hole
Where the night owl's echo and call
In the late hour's life begins to unfold.

Glowing in different colours
Vibrating in different hues
Sparkling lights that shimmer and fade
Darting and swirling, through the night breeze
Gathering throngs appear throughout the trees

Where shadows cast upon a moonlight scene
Dancing figures twist and turn holding each others by their hands
As they dance, and dance, in the vibrating rays that rise from the ground

Ho fairy ring, Mother Earth calls
Uniting the glowing forms
Blending within nature's love which surrounds.

D J Chapman


Cold winter where snow fall's
Bitter temperatures glow below zero
Icicles' stretch towards the ground
Defining the normality of gravity that's found

Suspended in a abundance
From the roofs and guttering of house's
These monuments glisten in the cold
Reflecting images as a mirror rebounds

Snowmen built, with smile's upon there faces
Children have made these shapes for all to see
There are twigs for arms, a carrot for a nose,
Buttons for eyes in different degree

Splattered around is evidence on walls
And cars that are parked where snow grows deep
Now show groves white where snow has been removed
And on the wall snowballs in rows
left and forgotten in the fun which followed
White tale, tale marks of fun for all

We all become children in the times of white
Some in reality, others within there mind
For time goes on and one's body grows weak
But the mind is young where pictures are gleamed ….

Giant snow balls so huge
Where one has cleared a path to walk
In this winter weather were snow falls
Flakes of white of which children love
Fall from the sky in swathes of white

Soon there is the ever growing band of snowmen.
Which will be built?
Do you believe as I do in those wintery chills?
When night descends and it's to cold for us to venture out
The snowmen come alive and have fun outside
While we sleep in our beds in the warmth which surrounds.

D J Chapman

A very special Christmas message
T was the night before Christmas
He lived all alone,
In a one bedroom house,
Made of plaster and stone.

I have come down the chimney,
With presents to give,
And to see just who,
In this home did live.

I looked all about,
Astrange sight I did see,
No tinsel, no presents,
Not even a tree.

No stocking by mantle,
Just boots filled with sand,
On the wall hung pictures,
Of far distant lands.

With medals and badges,
Awards of all kinds,
A sober thought,
Came through my mind.

For this house was different,
It was dark and dreary,
I found the home of a soldier,
Once I could see clearly.

The soldier lay sleeping,
Silent, alone,
Curled up on the floor,
In this one bedroom home.

The face was gentle,
The room in disorder,
Not how I pictured,
A true British soldier.

Was this a hero,
Of whom I'd just read ?
Curled up on a poncho,
The floor for a bed ?

I realised the families,
That I saw this night,
Owed their lives to these soldiers,
Who were willing to fight.

Soon around the world,
The children would play,
And grownup's would celebrate,
A bright Christmas day.

They all enjoyed freedom,
Each month of the year,
Because of the soldiers,
Like the one laying here.

I couldn't help wonder,
How many lay alone,
On a cold Christmas Eve,
In a land far from home.

The very thought brought,
A tear to my eye,
I dropped to my knees,
And started to cry.

The soldier awakened,
And I heard a rough voice,
Santa don't cry,
This life is my choice;

I fight for freedom,
I don't ask for more,
My life is my God,
My country, my corps.

The soldier rolled over,
And drifted to sleep,
I couldn't control it,
I continued to weep.

I kept watch for hours,
So silent and still,
And we both shivered,
From the cold night chill.

I did not want to leave,
On that cold, dark, night,
This guardian of honours,
So willing to fight.

Then the soldier rolled over,
With a voice soft and pure,
Whispered, carry on Santa,
It's Christmas day, all is secure."

One look at my watch,
And I knew he was right,
Merry Christmas my friend,
And to all a goodnight."
This poem was written by a Peacekeeping soldier stationed overseas.

To find the peace where the light of spirit glows within
Through the quietness which engulfs
In the solitude of your mind

To the vision which truly unfolds

How to Dance in the Rain

It was a busy morning, about 8:30, when an elderly gentleman in his 80's arrived to have stitches removed

from his thumb. He said he was in a hurry as he had an appointment at 9:00 am.

I took his vital signs and had him take a seat, knowing it would be over an hour

before someone would to able to see him. I saw him looking at his watch

and decided, since I was not busy

with another patient, I would evaluate his wound.

On exam, it was well healed, so I talked to one of the doctors,

got the needed supplies to remove his sutures and redress his wound.

While taking care of his wound, I asked him if he had another doctor's appointment this morning,

as he was in such a hurry. The gentleman told me no, that he needed to go to the nursing home

to eat breakfast with his wife. I inquired as to her health.

He told me that she had been there for a while and that she was a victim of Alzheimer's Disease.

As we talked, I asked if she would be upset if he was a bit late.

He replied that she no longer knew who he was, that she had not recognized him in five years now.

I was surprised, and asked him, 'And you still go every morning,

even though she doesn't know who you are?'

He smiled as he patted my hand and said,

'She doesn't know me, but I still know who she is.'

I had to hold back tears as he left, I had goose bumps on my arms, and thought,

'That is the kind of love I want in my life.'

True love is neither physical, nor romantic.

True love is an acceptance of all that is, has been, will be, and will not be.

With all the jokes and fun that are in e-mails, sometimes there is one that comes along

that has an important message. This is one of those.

The happiest people don't necessarily have the best of everything;

they just make the best of everything they have.

I hope you share this with someone you care about. I just did.

'

Life isn't about how to survive the storm

but how to dance in the rain.


Willow tree so alone bending in the breeze which gently blows
Near the stream which twists and turns
Branches bow in adulation
In peace and love to the world

As I sit near by with this view to adore
The stream rings out a chattering song
As the water is carried along
Glittering sparkling pure with love
A place within my mind where love unfolds

If one remains so still
One can see the beating of wings
Where colours form and dance
Around the willow tree that glows

Fairy's of all different sizes dazzle and shimmer
In rainbows which form and dissolve
Rainbows inter- mingle
Sprinkling snow drop sparks
In an aura of natures beauty and love

Nature energies dance and glow
Spiralling down towards the ground
Then rising up where the willow branches bow
Then the love of the fairy's dance hand in hand
Dancing where the chattering stream flows

A place a dream within my mind

You can go within your mind

Where the light of spirit dreams, dreams of love

D J Chapman

The Folded Napkin

A Truckers Story

I try not to be biased, but I had my doubts about hiring Stevie. His
Placement counsellor assured me that he would be a good,
reliable busboy.

But I had never had a mentally handicapped employee and wasn't sure I
wanted one. I wasn't sure how my customers would react to Stevie.
He was short, a little dumpy with the smooth facial features and
Thick-tongued speech of Downs Syndrome. I wasn't worried about most of
my trucker customers because truckers don't generally care who buses
tables as long as the meatloaf platter is good and the pies are homemade.

The four-wheeler drivers were the ones who concerned me; the mouthy
college kids travelling to school; the yuppie snobs who secretly polish
their silverware with their napkins for fear of catching some dreaded
"truck stop germ" the pairs of white-shirted business men on expense
accounts who think every truck stop waitress wants to be flirted with.

I knew those people would be uncomfortable around Stevie so I closely
watched him for the first few weeks.

I shouldn't have worried. After the first week, Stevie had my staff
wrapped around his stubby little finger, and within a month my truck
regulars had adopted him as their official truck stop mascot.
After that, I really didn't care what the rest of the customers thought
of him. He was like a 21-year-old kid in blue jeans and Nikes, eager to
laugh and eager to please, but fierce in his attention to his duties.

Every salt and pepper shaker was exactly in its place, not a bread
crumb or coffee spill was visible when Stevie got done with the table.
Our only problem was persuading him to wait to clean a table until
after the customers were finished. He would hover in the background,
shifting his weight from one foot to the other, scanning the dining
room until a table was empty. Then he would scurry to the empty table
and carefully bus dishes and glasses onto his cart and meticulously
wipe the table up with a practiced flourish of his rag. If he thought a
customer was watching, his brow would pucker with added concentration.

He took pride in doing his job exactly right, and you had to love how
hard he tried to please each and every person he met.

Over time, we learned that he lived with his mother, a widow who was
disabled after repeated surgeries for cancer. They lived on their
Social Security benefits in public housing two miles from the truck
stop. Their social worker, who stopped to check on him every so often,
admitted they had fallen between the cracks. Money was tight, and what
I paid him was probably the difference between them being able to live
together and Stevie being sent to a group home. That's why the
restaurant was a gloomy place that morning last August, the first
morning in three years that Stevie missed work.

He was at the Mayo Clinic in Rochester getting a new valve or something
put in his heart. His social worker said that people with Downs Syndrome
often have heart problems at an early age so this wasn't unexpected,
and there was a good chance he would come through the
surgery in good shape and be back at work in a few months.

A ripple of excitement ran through the staff later that morning when
word came that he was out of surgery, in recovery, and doing fine.
Frannie, the head waitress, let out a war hoop and did a little dance
in the aisle when she heard the good news.

Marvin Ringers, one of our regular trucker customers, stared at the
sight of this 50-year-old grandmother of four doing a victory shimmy
beside his table Frannie blushed, smoothed her apron
and shot Marvin a withering look.

He grinned. "OK, Frannie, what was that all about?" he asked.
"We just got word that Stevie is out of surgery and going to be okay."
"I was wondering where he was. I had a new joke to tell him.
What was the surgery about?"

Frannie quickly told Marvin and the other two drivers sitting at his
booth about Stevie's surgery, then sighed: " Yeah, I'm glad he is going
to be OK," she said. "But I don't know how he and his Mom are going to
handle all the bills. From what I hear, they're barely getting by as it
is." Marvin nodded thoughtfully, and Frannie hurried off to wait on the
rest of her tables. Since I hadn't had time to round up a busboy to
replace Stevie and really didn't want to replace him, the girls were
busing their own tables that day until we decided what to do.

After the morning rush, Frannie walked into my office. She had a couple
of paper napkins in her hand and a funny look on her face.

"What's up?" I asked.

"I didn't get that table where Marvin and his friends were sitting
cleared off after they left, and Pete and Tony were sitting there when
I got back to clean it off," she said. "This was folded and tucked
under a coffee cup"

She handed the napkin to me, and three $20 bills fell onto my desk when
I opened it. On the outside, in big, bold letters, was printed
"Something For Stevie."

"Pete asked me what that was all about," she said, "so I told him about
Stevie and his Mom and everything, and Pete looked at Tony and Tony
looked at Pete, and they ended up giving me this." She handed me
another paper napkin that had "Something For Stevie" scrawled on its
outside.. Two $50 bills were tucked within its folds. Frannie looked at
me with wet, shiny eyes, shook her head and said simply: "truckers."

That was three months ago. Today is Thanksgiving, the first day Stevie
is supposed to be back to work.
His placement worker said he's been counting the days until the doctor
said he could work, and it didn't matter at all that it was a holiday.
He called 10 times in the past week, making sure we knew he was coming,
fearful that we had forgotten him or that his job was in jeopardy.

I arranged to have his mother bring him to work. I then met them in the
parking lot and invited them both to celebrate his day back.

Stevie was thinner and paler, but couldn't stop grinning as he pushed
through the doors and headed for the back room where his apron and
busing cart were waiting.

"Hold up there, Stevie, not so fast," I said. I took him and his mother
by their arms. "Work can wait for a minute. To celebrate your coming
back, breakfast for you and your mother is on me!" I led them toward a
large corner booth at the rear of the room.

I could feel and hear the rest of the staff following behind as we
marched through the dining room. Glancing over my shoulder, I saw booth
after booth of grinning truckers empty and join the procession.
We stopped in front of the big table. Its surface was covered with coffee
cups, saucers and dinner plates, all sitting slightly crooked on dozens
of folded paper napkins. "First thing you have to do, Stevie, is clean
up this mess," I said. I tried to sound stern.

Stevie looked at me, and then at his mother, then pulled out one of the
napkins. It had "Something for Stevie" printed on the outside. As he
picked it up, two $10 bills fell onto the table.

Stevie stared at the money, then at all the napkins peeking from
beneath the tableware, each with his name printed or scrawled on it.
I turned to his mother. "There's more than $10,000 in cash and checks on
that table, all from truckers and trucking companies that heard about

your problems. "Happy Thanksgiving."

Well, it got real noisy about that time, with everybody hollering and
shouting, and there were a few tears, as well.

But you know what's funny? While everybody else was busy shaking hands
and hugging each other, Stevie, with a big smile on his face, was busy
clearing all the cups and dishes from the table.

Best worker I ever hired.

Plant a seed and watch it grow.

If you shed a tear, hug yourself, because you are a compassionate person.




Meredith and Abbey


This is one of the kindest things you may ever see..

It is not known who replied, but there is a beautiful soul working in the dead letter office of the US postal service.
Our 14 year old dog, Abbey, died last month. The day after she died, my 4 year old daughter Meredith was crying
and talking about how much she missed Abbey.. She asked if we could write a letter to God
so that when Abbey got to heaven, God would recognize her. I told her that I thought we could so she dictated these words:
Dear God,
Will you please take care of my dog? She died yesterday and is with you in heaven.
I miss her very much. I am happy that you let me have her as my dog even though she got sick.
I hope you will play with her. She likes to play with balls and to swim. I am sending a picture of her so when you see her
You will know that she is my dog. I really miss her.
Love, Meredith
We put the letter in an envelope with a picture of Abbey and Meredith and addressed it to God/Heaven.
We put our return address on it. Then Meredith pasted several stamps on the front of the envelope
because she said it would take lots of stamps to get the letter all the way to heaven.
That afternoon she dropped it into the letter box at the post office.
A few days later, she asked if God had gotten the letter yet. I told her that I thought He had.
Yesterday, there was a package wrapped in gold paper on our front porch addressed, 'To Meredith' in an unfamiliar hand.
Meredith opened it. Inside was a book by Mr. Rogers called, 'When a Pet Dies..'
Taped to the inside front cover was the letter we had written to God in its opened envelope.
On the opposite page was the picture of Abbey & Meredith and this note:
Dear Meredith,
Abbey arrived safely in heaven.
Having the picture was a big help. I recognized Abbey right away.
Abbey isn't sick anymore. Her spirit is here with me just like it stays in your heart.
Abbey loved being your dog.. Since we don't need our bodies in heaven,
I don't have any pockets to keep your picture in, so I am sending it back to you in this little book
for you to keep and have something to remember Abbey by...
Thank you for the beautiful letter and thank your mother for helping you write it and sending it to me.
What a wonderful mother you have. I picked her especially for you.
I send my blessings every day and remember that I love you very much..
By the way, I'm easy to find, I am wherever there is love.
Love,
God
Forward to all your friends,
And don't tell me you're too busy for this.
Don't you know the phrase 'stop and smell the flowers'?







Peace Time

The war has ended at last
No more bombes, bullets, or bloodstains
Trenches being filled in.

Family's walking down dusty demolished roads
Mourning for their families dead in the war
The sweet smell of roses
Flowers growing again.

Spring has come with peace
Everyone is happy

Michelle Hall aged 15








MANKIND IS NO MORE 2-6-10

The willow tree stands alone
In the emptiness which surrounds
No sound forms, but the wind which blows
No birds on wing, no song to sing
But beneath the willow is a carpet of green

Branches, so stout, bend and weave
The solemnest, the loneliness one can tell
An age of years now stands so tall
No walking stick need to prop one up
Energies united from mother earth
Stream through the channels of roots
Giving life to the willow which grows

One wonders what tales this tree can tell
Of wars, gone by, shells of death falling,
While men that cringed and cried
Others running as the machine guns spat
Lead of death flashing by
Leaving groves within the willow that weeps

There's initials where lovers has carved there names upon
Where emotions of love, pain, joy can be felt
Where branches have been removed
From scar's of war

Where streams used to cascade down
When there were loads more of these trees of willow
Where the sound of nature was all around
Birds would sing there songs of love
People would come and in there droves
Many would fly there kites
Others would enjoy the beauty which surrounds

But today Mankind is no more
But I still stand hear for nature is love

NATURE IS THE SEED OF LOVE 2-5-10


The world of nature shows so much love
When spring starts to show such beauty on display
Like magic they appear golden daffodils on stalks of green
Bending in the gentle breeze which forms

There's crocuses springing up in different hues of colours
Just above the blades of grass in such an array of love
Stretching from my view purple, yellow, white, orange
Nature is so uplifting to the soul

You can close your eyes nature comes alive
See the fluttering wings so fragile
Flittering from flower to flower
So soft and transparent with wings the filter through from the sun
Butterfly's dance in Patten's which form
This is nature showing its love again

Is not the beauty in all we see?
Where nature forms with such energies
Which touch the mind and soul?

Look to the trees of blossom
They stand out in spring
Beauty in abundance
In pink, and white for all to see
There for a short while like confetti which falls?
The blossoms now covering the pavement in petals' of love
It's a marrying of nature, to the energies of god

Nature is the seed of spirit


Nature is the seed of GOD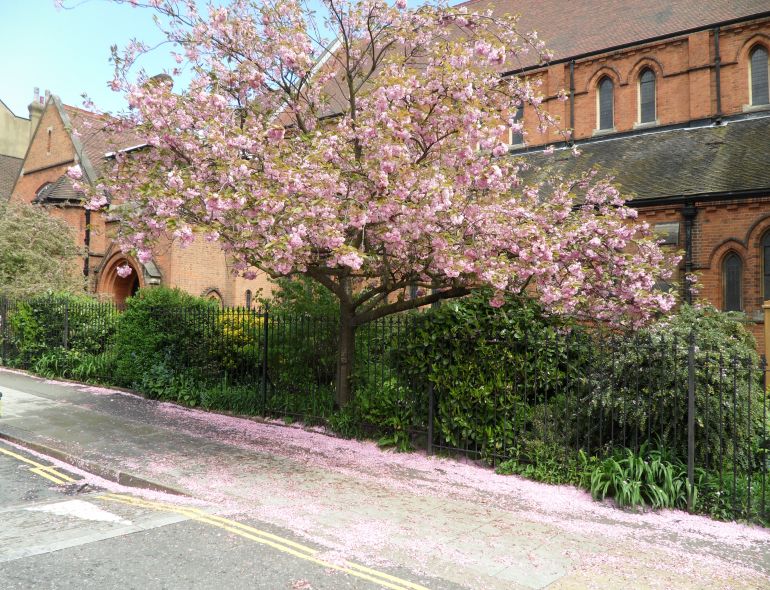 Watch the love unfold 4-4- 10

Time is as a clock where hands that turn
From A to B
Time is reaching a destination
Time is going back and forth
And around, and around
As life truly shows we do
But in reality, there is no time
Only that which man has made,
Tick, tock, ticking like a heart that beats
Moulded in the marterial state
We are more than you will ever know
We are the light of the spiritual soul
We journey while asleep
To the realms of light
Our true home
Here there is no time
For we meet up with those
Who have passed long ago?
In all the glowing vibrating love that flows
Our love one's and friends and the animals as well
Smiling glowing in that vibrating love that unfolds
In the world of spirit there is the mind that flows
On your journey next, ask them to guide and show you
Then with the mind you will see Beauty where time
Does not conceive
Crystal buildings that hum and change in colours
As the people move on by
Dressed in their cloak of vibrating arrays
There are places of learning for the mind
Books of flowing energies of different kinds
That touches the soul with wondrous lights
Healing domes with different kaleidoscopes
Which glisten and flow as beams of light which grow
With those who tend the souls
For where we are within our minds
As is when we were on the material kind
Pain and weariness, weak within the mind
No one changes we are what we are
We are what we sow from one world to the next
But we are all helped in love
In a place of peace and tranquillity
Where learning unfolds
D J Chapman

We take your hand 7-3-10


Are there times when you think
That there are invisible friends
That takes your hand?
And show you the way forward
Through the darkness, which forms?
To embrace the light that streams on through
In helping you

Throughout life we are there
Guiding you, upon your path
We cry, when you cry
We laugh, when you laugh
We are part of you
From one life to the realms of infinity

Do you not sense, the vibration of love
As we draw near see the light which forms
We are there look and see open your heart
Family and friends, love ones too
We are not that far through the opening door

A whiff, of a fragrance, or a perfume
Which was mine, you know I'm here
Within your mind
See my picture you hold so dear
Framed in the silver with gilded edge
That holds me there

I'm there just close your eyes
The roses I see which you have bought
Bring tears and love and wonderful warmth
As you place them by my smiling face
A picture you treasure with so much love

Yes you see me within your sleep
We walked and held hands
We talked and played again
We touched with our souls
In energies that explodes
In the ray of colours which form

The rivers where we walked
Flow in different shades of rainbows
Our minds become one
Where love always flows
In the realms of spiritual light which grows

I'm well and strong and happy
No more pain to wrack my body.

D J Chapman

Divine Spirit

Behold I walk through the river of time; I am forever by your side.
You will see me in the morning mists and also at eventide.
You will see me in the raindrops when the clouds open their seams
To let out the water they have gathered from the streams
You will see me in the sunlight when my love shines and keeps you warm

You will feel me in the night time and also at early morn.
You will sense me in the wind and gales that sweep throughout the land,
You will find me in the flowers in the garden and riverside.
You may not know it I will always be at your side.
I and you are part of every living, breathing thing,
You'll find me in the frogs that croak, and in all the birds that sing.

You will find my presence near you when the breezes kiss your face
You will find in all peoples, whatever colour or race.
You will find me in the animals who have their own place on Earth
You will find me in your laughter, in the pleasures and your mirth
You will sense me in the moonlight when my eyes look down at night.
From the sky above, be sure that you are always in my sight.

You will find me in the beauty of the meadow, hill and dale,
Your own eyes will behold me when you cross through the mist and veil
You must never have fear of death; your spirit is immortal,
Remember your loved ones, friends and I will greet you at the portal,
Our love will be there to embrace you and welcome you to our plane,
Acknowledge this and keep your faith, you'll be returning from whence you came.

All of you are spirit, your hearts they will beat as one
When all the spirits, are united, be sure that, day will come

Kathleen Lesley Pick

3rd of October 1998

Mankind is so sad 18-2-10

There is great knowledge within all that is of energy
Within nature there is such love
That is vast to the mind of mankind
To express just one of natures love
That touches one's heart
Is so hard to do

To me I embrace the sea
Of shimmering colours that form
In blue, and aqua green, reflecting from the rays of the sun
Waves seem to charge in force
Rising in unison towards each other
Then joining and collapsing to form as one
With foams of white which fizzle away
To creating the forces of energy once again

Within the sea, there many forms of life
The one's that touches my mind and heart
Is the sleek form of dolphins?
Arching in and out of the aqua sea of foam
Such grace and energy diving and leaping
Playing games and laughing with each other

They also skip along the water like a coin that's skimmed
Beside's the ships that go on bye
While people look on in an awe
As they dance within the quakes of the waves
As people clap and applaud

These mammals of the sea have even help mankind
Saved them from sharks, which are deadly to us all
Help others who where in such distress
Bringing them to the shore line of a beach
And safety once again

Their intelligent by far
More that we could know
There love is unbound
In this sea that is there home

Yet mankind destroys these loving energies of sea
In ways that make you truly weep
The sea of blue runs red and fast
As these mammals are butchered and clubbed
By the shore line again, and again
Cry, and weep for mankind
It seems we never. ever learn
As we evolve or decline

Peace light and love to the world
Let's pray for mankind to learn
All life is precious within mother earth

D J Chapman


Valentines Day 5-2-10

Strings are pulled where the heart unfolds
On this day which is cupids bow,
Love vibrates throughout the world
As each and everyone's heartbeats in unison
On the 14 of February

Lovers running around looking for that special card
Where the words of love truly unfold
Or those that are funny and near the mark
Where deep intimacy occurs

Fun and laughter, games we play
This is truly loves special day

For me it's memories as well
For a love that will never fade from view
Where the mind unfolds in pictures
That is, and will be, a part of me, till the end time
Of my wife who passed away
On this very special heart felt day

We had so many loving times together
Tender, warm, and loving
Also we had our up's and downs
Just like any other

I miss my wife, her sense, and strength
Her kindness as well
For my mind knows so many lovely memories
I know the light of spirit looks down
I know my wife's is light ever growing
Ever unfolding in the realms of spirit

I know we all go to the world of light
When we ARE CALLED
But some times I think why so young
Pangs of emptiness from the heart
Sometimes are less felt
But other times I weep tears that fall from my eyes
And I brush them aside

Times I have pulled my pillows around me
To feel that warmth and security
But daylight comes you are all alone
And life must go on

Maureen my wife is always my love
That will never be replaced

And I know when my time has elapsed on earth
We will be together forever more

D J Chapman

A world within 29-1-10

Close your eyes and imagine
Within a world of magical love
Where rivers flow in rainbow colours
And the water when touched
Changes shape and size
But also energises

There are trees which bow before you
And shower you in the sprinkling array
Of leaves that flutter down as confetti of love

Rising views, of scenery are as kaleidoscopes
Of beauty ever changing as one looks
Like the pages of a story which unfold,
To the images which grow

Wings of birds that stretched so wide
Beating out a rhythm of love
As they rise, and fall, from the vortex which forms
Spiralling in colours that inter- mingle and dissolve

Plants, so strange, that glow in the different energy's which flow
Purple haze emanates from some that drift on the breeze
Others stand tall exploding stars from within
Showering down glisten tiny sparks
Fluorescent, illumines as they head to towards the soil
Lighting up the ground like a firework show

Such a place of peace and love

There before in a glow of white
Shimmering in front of me
So proud a unicorn that emanates love
To me, within this wondrous world
Unseen by man but not the mind

White pure this vision before
With a spiralling horn
That glimmers and glows
Flanks so full so lean with head held high
Hoofs transparent for you can see right through
The ground, the soil so soft as well
A tail that flickers in a vibration to this world
Ever changing in different hues

Oh to be in this place of love
Forevermore encased where no harm descends
Enshrouded in the mind of love
A place where we can all expand


The mind is where your spirit grows….?

D J Chapman

Empty within 12- 1-10

Love can hurt within
When one is empty
And null blind with the vision of love

When minds and hearts beat in unison
When arms hold so secure
Never to wanting to let go
When bodies are so entwined
Where laugher, carries on the giggles of love
Where Songs, of love are sung out of tune,
But mean so much to each other.

And when one looks into the eyes,
Oblivious to the vision around
Where glazed vision is seen
In the mist of love
When the heart beats so fast
As if you can't take another breath
This is love again

But to each and all
We fall in and out of love that calls
For life can be very cruel
The heart can be broken in two
With one's feelings in shreds
With our minds not know where to go
Emptiness which now is found
As the stomach aches for love again

But time will heal where tears tenderly fall

The heart will rise upon the path of love again
The mind will be aware of the pain for awhile
But the heart will dance to the songs of love

For life is love ever turning and unfolding
As the leaves that truly fall from the trees
For love is you and love is me

For someone who touched my heart

RESIGNATION


I am hereby officially tendering my resignation as an adult. I have
decided I would like to accept the responsibilities of an 8 year-old again.
I want to go to Burger King and think that it's a four star restaurant.

I want to sail sticks across a fresh mud puddle and make a sidewalk with rocks.
I want to think M&Msare better than money because you can eat them.
I want to lie under a big oak tree and run a lemonade stand with my
friends on a hotsummer's day.

I want to return to a time when life was simple, when all you knew were
colors, multiplication tables, and nursery rhymes,but that didn't
bother you, because you didn't know what you didn't know and you didn't
care. All you knew was to be happy because you were blissfully unaware
of all the things that should make you worried or upset.
I want to think the world is fair.

That everyone is honest and good.
I want to believe that anything is possible.
I want to be oblivious to the complexities of life and be overly
excited by the little things again.
I want to live simple again.
I don't want my day to consist of computer crashes,

mountains of paperwork, depressing news, how to survive more days in
the month than there is money in the bank, doctor bills, gossip,
illness, and loss of loved ones.
I want to believe in the power of smiles, hugs, a kind word, truth,
justice, peace, dreams, the imagination, mankind, and making angels in the snow.
So . . . here's my checkbook and my car keys, my credit card bills and
my 401K statements. I am officially resigning from adulthood.
And if you want to discuss this further, you'll have to catch me first,
cause........

....."Tag! You're it."

Humming Bird 28-12-09
Hearts may flutter as wings vibrate
In the unison of love which sound out
Beauty is seen where flowers with fragrance descends
Intoxicating in the aroma of love
Blooms of wondrous colour
Become transparent as the light reflects in shards
As the visiting Humming bird defies gravity
In the majestic hovering of love
To see this visiting bird so small
In colours of luminous green, and blue
Just see the vision is to know such love
That descends within from God above
Peace tranquil love as well
In this place where a canopy of trees conceals
D J Chapman

Dance & Play 6-12-09

Through the path of life we learn to unfold
Treading gently towards our goal
In the quietness we see magic

I hear the tranquil water from the bubbling Brook above
Sounding out the rhythm of music in tunes of love
Cascading down the rocky slopes


In natures love that flows

To view this scene that unfolds before me
Is to see nature in wondrous majestic grace
This view surrounded by this canopy
Where the trees enhance in love
Stretching towards the sky of blue
Where chinks of sunray glimmer through

When you sit and are so still
Images appear before one's eyes
There are wings so fine which flitter and glow
In the many different colours of a rainbow

Diving down towards the stream that flows
Tiny fairies dance and play
Others glide along the water's edge
Dipping there feet in causing ripples to be seen
Rising again with such ease into the air
To repeat the sequence of love again.


In this wondrous tranquil place.

A place of peace within my soul,
A place where nature truly unfolds

D J Chapman

Soul Cries Out
Through the abyss of ones being.
The Soul cries out,
Ever growing in understanding,
Of what life's all about
Climbing the hurdles that stand in our way
absorbing the pitfalls each and everyday
Reaching up towards the light
From the darkest of all nights
Where despair, is all you think
Is all that seems to be insight
But life is like waves upon the sea,
That rotating in sequence of life to be
Temperament, bitterness, anger, and calm
You bounce, you sway,, twist and turn
When one reaches rock bottom, of emptiness,
Casted aside by the elements of life
Through the picture which reflects time
Remember your soul will not let you sink
For when one is submerged in utter confusion
Surrounded and secluded
Others gather round, and love shines through
Emerging the soul in you
Upliftment is given, the soul cries out
learning another lesson, another lesson learnt
Of what's life all about.
D. Chapman (inspired by Spirit)


Memories of Nan 15-11-09

As November comes
and the leaves turn to red and brown
and one by one they fall to the ground
memories of you and me
playing in the park
running through the leaves
making them rustle and crunch beneath our feet

As the month goes on
and the days get colder
thinking of you makes my heart a little bolder
as the warmth of your love spreads throughout
and warms the cockles of my heart
the love we shared means we are never apart


by Carolyn Miller

How to Dance in the Rain


It was a busy morning, about 8:30 , when an elderly gentleman in his 80's arrived at the hospital
to have stitches removed from his thumb.
He said he was in a hurry as he had an appointment at 9:00 am.

I took his vital signs and had him take a seat, knowing it would be over an hour
before someone would to able to see him.
I saw him looking at his watch and decided, since I was not busy with another patient,
I would evaluate his wound.
On exam, it was well healed, so I talked to one of the doctors,
got the needed supplies to remove his sutures and redress his wound.

While taking care of his wound, I asked him if he had another doctor's appointment this morning,
as he was in such a hurry.
The gentleman told me no, that he needed to go to the nursing home to eat breakfast with his wife.
I inquired as to her health.
He told me that she had been there for a while and that she was a victim of Alzheimer's Disease.
As we talked, I asked if she would be upset if he was a bit late.

He replied that she no longer knew who he was, that she had not recognized him in five years now.
I was surprised, and asked him, 'And you still go every morning,
even though she doesn't know who you are?'

He smiled As he patted my hand and said, 'She doesn't know me, But I still know who she is.
I had to hold back tears as he left, I had goose bumps on my arm, and thought,

'That is the kind of love I want in my life.'

True love is neither Physical, nor romantic.
True love is an acceptance of all that is, has been, will be, and will not be.
With all the jokes and fun that are in e-mails, sometimes there is one that comes along
that has an important message.
This one I thought I could share with you.
The happiest people don't necessarily have the best of everything;
They just make the best Of everything they have.
I hope you share this with someone you care about.
I just did.
'Life isn't about how to survive the storm,
But how to dance in the rain.

I MISS YOU DAD
I miss you more than anything
Every second of every day,
My heart completely shattered
The day you went away.
I wish that you'd tell me dad, that you're O.K
That's all I want to hear,
I want to have you near me
I want to feel you near.
I just want to know that you're happy
And that life it does go on,
I'll never stop worrying about you
'cos that's my job as your baby son.
If you can find a way to tell me
That's all you have to do,
Then I could cope a little easier
Instead of always wondering about you.
Just a few little signs
That's all I need to see,
Things that only we'd know
It would mean so much to me.
I'll leave you now to think it over
And then hopefully one day,
You'll send me all those little signs
And then I'll know that your ok.
Jaice

POPPY FIELD 7-11-09
A sea of red bays before me
Swaying in the breeze
A place of calm No sound to be heard
The image before me
An array of beauty in a field of pain
The Poppy's of red
A reminder there is no gain
When war is displayed
Just sadness which is deployed

Throughout life we never seem to learn
That mankind is the seed of life
Brothers and sisters just passing by
We are but a caretaker to this world
Freedom can be painful memories
Throughout the wars of yesterday
To the present day were one is still fighting
For our freedom

So as the view that sways before me
As a wave of sea dances, and bows
To the sound of the wind that gently blows,
From a slumber sleep
As now the sun reflects like an electric current
Lighten up this array of red and black
Through this poppy field on display

These steams that stand so rigged
As the soldiers that gave there lives
Let us never forget ….

Written by D Chapam

MY SOUL ACHE'S 15 -10--2009
Even thou my soul aches, and cries for you
The ashes of life, which slips through my hands
So rough, and course, like this earth plane can be
With pain and sad mirror images of memories,
Into the warm sea so peaceful and blue
As I sprinkle the ashes which lingered awhile
Clouding the image where rocks had been
And fish disappear also from sight
Then just like a wand which has been waved
The image becomes clear once again.
I know and understand the world of spirit needed you
For there is much work for you to do
The light which forms and emanates in love
Like the stars which glow and sparkle above,
You are the star which went home
You are the star who will be missed by all
Within this world you are my light
But to me my darling wife, the camera clicks
Turns where the picture forms of you and me
I will treasure with in my heart for eternally
Through my dreams we are joined
Our minds are one in vision of love
Written By D Chapman

Golden Leaves 26-10-2009

Leaves of golden gleam to me
From the trees that stands so proud
Upon the rise of this hill, where I stand and stare,
As branches stretch out like a greeting hands
As the sun rays saturate with a wondrous glow
Shimmering through transparent leaves so fragile
The leaves become alive
On the breeze that gently blows

Autumn, autumn, becomes a glow of love
Brown, golden, amber, red a kaleidoscope in one place
Like honey mirrored in many shades
Reflects to those who see, the love of nature which forms
This is no dream?

I love the light that bounces and forms
Making shady shadows
Which form when the rays dance across,?
On these bending leaves where branches form
That bow in unison to the world

Just now again as the wind rides along
Like a-wave upon a shore
Caches one or two leaves lifting them from a branch
Releasing them in to the air spiralling down
Twisting as in a dive then updraft lifts them again,
Moving then far and wide
As the branches sway and wave goodbye

Sequins' of life unfolds for us all
We rise and fall, tumble, and twill
The colours of our aura
Is like the golden leaves that fall

Written by D.Chapman

A spark of Light.
A gentle word like a spark of light,
Illuminates my soul
And as each sound goes deeper,
It's you that makes me whole
There is no corner, no dark place,
your love cannot fill
And if the world starts causing waves,
It's your devotion that makes them still
And yes you always speak to me,
In sweet honesty and truth
Your caring heart keeps out the rain,
your love, the ultimate roof
So thank you my Love for being there,
For supporting me, my life
I'll do the same for you, you know,
My Beautiful, Darling Wife.
Jaice

The Life That I Have
The life that I have
Is all that I have
And the life that I have
Is yours
The love that I have
Of the life that I have
Is yours and yours and yours
A sleep I shall have
A rest I shall have
Yet death will be but a pause
For the peace of my years
In the long green grass
Will be yours and yours
And yours
by Leo Marks.


The Bitter Pill

For all I am you may not know, for all you are you do not know,
For we are one and all the same
Forgiveness is not a walk of shame
We are but one and seem the same
Let's understand that there is much more
Open up and feel the pain
It's bigger now and so much to gain
Listen and understand, we are but one and so much more
Listen again, what do you hear?
Songs of love, or just fear!
Open up your heart, open up your soul
I love thee, do you love me?
Do you understand, do you stand so still
Do you want to swallow that bitter pill?
There is so much more, I say again
Please listen deep and listen still,
Until you do you'll know not what
Until you do, you'll know no more
What's the answer I implore?
Do you know the answer still?
Or will you swallow that bitter pill?
I do hope not, because there's more
It's your choice…please be sure!
Chris McCall

Maureen
Peace , my heart

Peace, my heart, let the time for the parting be sweet.
Let it not be a death but completeness.
Let love melt into memory and pain into songs.
Let the flight through the sky end in the folding of the wings over the nest.
Let the last touch of your hands be gentle like the flower of the night.
Stand still, O Beautiful End, for a moment, and say your last words in silence.
I bow to you and hold up my lamp to light you on your way.
~Rabindranath Tagore

THE VOICE…
"A voice in the wind am I:
Floating between the earth and sky,
A voice as gentle as the evening breeze
To melt the ice, your hearts unfreeze,
A voice of hope filtering from ear to ear
Sometimes far yet oft quite near.
A voice soft yet sound and strong
Whispering softly a constant song,
White and pure as the flakes of snow
Before your dazzling eyes I float and grow,
Yet hear me you must
E're I melt and blend to dust.
Search no further for I am here
My closeness you must not fear:
I bring you a message of hope
I bring you strength, power to cope
List unto me, list to every word
Let it float around the world,
Let it multiply a thousandfold
Each soul on Earth enfold.
A voice in the breeze, on a crest of a wave
Each living being I hope to save:
I bring you joy, I bring you peace
I bring you comfort, your aches to ease,
I bring you healing enwrapped in love
I bring you the symbol - a White Dove
A brotherhood of man around the universe
Freely with one another will converse.
Release the sorrow, stress and fears
Sheath your daggers dry your tears,
Gain wisdom from your faults
Untie the messy knots,
Wipe those pages clean
New chapters to begin
Your life is like a scroll
I book for all to read
No matter however small
You give to all who need.
ENOUGH say I!!!
Rest your swords,
Let kindness in with loving words
A multitude of human beings
Comfort peace happiness brings.
Enough blood has soaked the earth
Let new fresh water give Life, New Birth,
As I wrap you up in my warm shawls
Cleanse your minds, your hearts, your souls
To heal you all from pains and sorrows
Look with hope for new tomorrows
Free of hate, strife and misery:
Built on love, peace and harmony."
© Shula Bailey, Thursday 9th November 2005, 5.15pm

ANONYMOUS PRAYER
There was a time when in my daily prayer, I asked for all the thinks I deemed most fair. And necessary to my life: Success, Riches of course, and ease and happiness , A host of friends, a home without alloy. A primrose path of happiness and joy. Ambition ruled my way, I longed to do. Great things that all my little world might view and whisper, wonderful. Oh, patient God, how blind we are, until. Thy shepherd's rod of tender chastening shall lead us on to better things. Today, I have but one Petition Lord
Teach me love
Indeed, it is my greatest and my only need. Teach me to love not those who first love me, but all the world, with that rare purity. Of broad outstretching thought that bares no trace of earthly taint, but holds in its embrace. Humanity, and seems to see. Only the good in all, reflected, Lord, from thee. Teach me, Father, how to love the most. Those who stand most in need of love. That, host of people who poor, sick and bad, whose tired faces show their lives are sad. Who toil along life's way with footsteps slow, and hearts more heavy that the world can know.
People whom others pass discreetly by, and fail to hear the pleading and the cry for help amongst the tumult of the crowd, people whose anguish makes them cold and proud, bitter, resentful, sullen in their grief, I long to bring them comfort and relief, to put my hand in theirs and at their side, walk softly on, a faithful, fearless guide. Oh, Saviour Thou the Christ, truth, ever near, help me to find those lost ones, doubly dear, because they need so much. Help me to seek and find that which they thought was lost.
To speak, such words of cheer that as we pass along. The wilderness will burst forth into song. O, Love Divine, how empty was that prayer. Of other years. That which was once so fair, Those empty baubles that the world calls joys. Are nothing to me now but broken toys, Outlived, outgrown. I thank Thee that i know Those much desired dreams of long ago like butterflies have had their summer day Of brief enchantment and have gone. Today, I pray for better things. Thou knowest, Lord above My one desire now.
Teach me to love

SOUL CRIES OUT
Through the abyss of ones being,
The Soul cries out,
Ever growing in understanding
Of what life's all about.
Climbing the hurdles that stand in the way
Absorbing the pitfalls each and everyday
Reaching up towards the light
Form the darkest of all nights
Where despair, is all you think
Is all that seems to be insight
But life is like waves upon the sea,
That rotating in sequence of life to be
Temperament, bitterness, anger, and calm
You bounce, you sway, twist and turn
When one reaches rock bottom, of emptiness,
Casted aside by the elements of life,
Through the picture which reflects time
Remember your soul will not let you sink
For when one is submerged in utter confusion
Surrounded and secluded
Others gather round, and loves shines through
Emerging the soul in you
Upliftment is given, the soul cries out
Learning another lesson, another lesson learnt
Of what life's all about.
Inspired by spirit

ANGELS OF HEALING 24-9-05
Through the rays that descended to this world
Where light and love touch our very souls
In the rainbows vibration of colours
Where the energy of mind implodes
With the healing rays of love
I ask then humbly in thanks
For this energy that has and continues
To grow in giving strength to my wife
I ask and give thanks
For the minds of all souls
Our friends upon this earthly world
Who have touched our very souls?
With their support and concern
But most of all there love
That continues to heal
For my wife and I we walk with God
For in his hands the light is seen
And through all the thoughts
Throughout the universe
From our friends and loved ones
God hears the healing energies call
For the Angels of healing descended
With his love to the world.
D.J.Chapman

LOVE
The purity and love flows to all
Through the light and love of God
The matrix that is mind
The expressions energies of colour
Vibrate in unison with ones soul
Through the progression of unfolding love
You my son represent this energy
For you give service in love
For your embrace the light of spirit
In the humbleness of your being
You radiate peace, harmony, light, love
And you give unselfishly
Grow expand in the purity of God
Child of the light we are with you
Through your pain which you hide, where family is concerned
We are your family
Brother Joseph


A SOUL OF PEACE
When the great spirit's light unfolds
Within the a soul of peace
Love begins to flow unconditionally
Towards those indeed
Kindness, and humility is embraced
Within this energy the light truly illumines
Engulfing those with peace and love
Each soul has a prospective for growth
Each soul learns knowledge
Each soul will weep, where tears flow
Each soul will laugh with joy
Emotions grow within the soul
For those and others, thoughts emanates within the mind
With love in helping others to weep with joy
In finding there inner light
To see the colours of there growth
Of the inner love of a soul
Each soul will see God's display
Within natures love
A flower fans wide, where petals drape
Towards the soil of mother earth
Striking a transparent vision
As the sun ray's glide over these petals of white
Yes this is as will be
For this is love of Gods seed.
Within this child of spirit of God
The work of spirit is achieved
With love, kindness, and humility
Which we all aspire to reach......?
Shinning light of love

D.J.Chapman


THE MIND CLIMBS
The soul climbs from the depths within
Showing each and all the light of your being
Radiating with energy which permeates to those around
Searching for the meaning and propulsions which move you along
THE MIND CLIMBS
As one climbs the levels of mind one becomes entuned
With the true meaning of life
Nature becomes the essences of beauty
Colours take on spiritual meaning
A sea of different green's which inter-mingle
In shades which permeate through the foliage of nature
Each blade of grass is a whispering voice of nature
THE MIND CLIMBS
Each tree is a vessel a heartbeat to Mother Earth
Which stretch with branches high
Reaching towards the blue of the sky
Streams, rivers, lakes, oceans, all ebb and flow
To very beat of Mother Earth
MIND IS THE ESSENCES OF LIFE
Life is vibrating all the time.

D.J.Chapman


CHILD OF GOD
Walk in the light where the Angels wings unfold around you
For the light of God is within
Through your inner mind reach and you will find
The beauty which is to be found
For you are a child of God
Blessing always along your path
As you unfold with the Angels light
D. Chapman


IT'S UP TO YOU
One song can spark a moment
One flower can wake the dream
One tree can start a forest
One bird can herald spring.
One smile begins a friendship
One handclasp lifts a soul
One star can guide a ship at sea
One word can frame the goal.
One vote can change a nation
One sunbeam lights a room
One candle wipes out darkness
One laugh will conquer gloom.
One step must start each journey
One word must start each prayer
One hope will raise our spirits
One touch can show you care.
One voice can speak with wisdom
One heart can know what's true
One life can make a difference
You see IT'S UP TO YOU!


PERHAPS
Perhaps if we could see
The splendour of the land
To which our loved are called from you and me
We'd understand
Perhaps, if we could hear
The welcome they receive
From old familiar voices – all so dear -
We would not grieve
Perhaps if we could know
The reason why they went
We'd smile – and wipe away the tears that flow
And wait content

Anon


I BELIEVE
Life's purposes to live a sincere, humble and effective life of love and service
Encouraged by the word of spirit,
To help God's purpose in this world.
Our preparation for a spiritual life through prayer
By precept and example to help, heal and uplift others,
And lead them through grace and free will
To a harmonious and enlightened life,
Free from the fear of death,
To give thanks even in adversity.
F H Russ


I AM SPIRIT

I am in the winters snow and in a thousand winds that blow
I am the laughter in children's eyes and in the love that never dies
I am the sunlight on ripened grain and in the gentle summer rain
I am the thunder in a storm and in the light at the start of dawn
I am in the air that you breath and in the pollen that makes you sneeze
I am the smell of fresh cut grass I am in your daily task
I am in every grain of sand for I am in your palm of your hand
I am the clouds up in the sky and the birds that fly so high
I am animals and I am fish I am in anything you wish
From dawn to dusk from day to night the comfort of a fire at night
And in the love that shows you care I will always be there
For I am the essence of life I am spirit.
Jim Tucker


Written by D J Chapman